Need to Build a Home Gym? Here are 6 Basic Equipment You Need for That!
The worldwide pandemic and a New Year's goal to go to the gym religiously don't blend well. Thus, several people are opting to focus on their 2022 fitness aims at home since virus rates keep on rising across the globe. There is really no denying that exercising at home with your very own personal gym equipment provides a number of advantages. You won't have to factor in commute time to and from the gymnasium, you won't have to bring a gym bag, and you'll also be able to listen to your favorite exercise music on a full blast! Home gyms are also a stress-free environment for many individuals to work out since gyms may be daunting, particularly if you're a newcomer to the world of fitness.
Perhaps you're an experienced gym-goer seeking to set up a special room for a home gym, or maybe just someone searching for the most value for your money once it pertains to gym equipment purchases. Or will you be simply attempting to move your muscles regularly, which would be a terrific place to begin! Strive to invest in items that are appropriate for your training program and lifestyle. Let's start from scratch: To have your home gym going, here are 6 items of residential gym equipment to help you get started.
Resistance Bands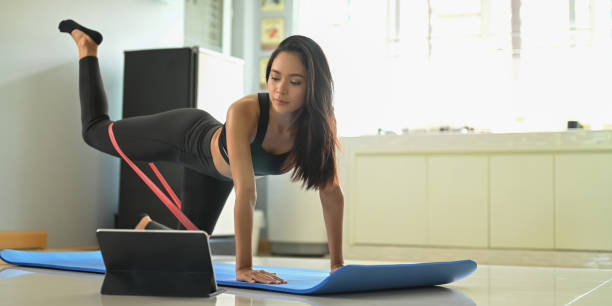 This is yet another essential component of house gym equipment. Resistance bands are convenient to use since they are lightweight, affordable, and take up little space in the gym. Resistance bands, in an instance, are indeed an excellent opportunity to boost a new level of difficulty to lower-body workouts. Try core muscles bridges, lateral squats, or clamshells with a resistance band over your ankles or even under the knees to push your leg muscles to exercise to the next step. They're available in varying levels of resistance, from quite low to very strong, so you'll always have something to push yourself with.
Jump Ropes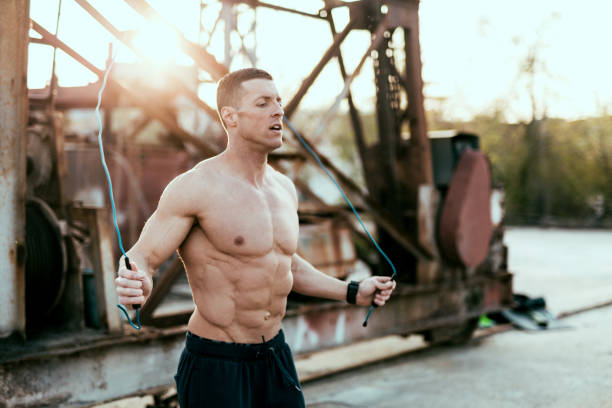 A nice licorice jump rope is a must-have for any home gym. There are several methods to get some cardio without using any supplies on hand and jump rope is one of them. A jump rope, on the other hand, is a great retro approach to get your cardiovascular system up and running. Jump rope also strengthens your biceps, shoulders, abs, and calves. Jumping rope is a terrific form of training that burns the same number of calories as jogging a mile while being simple enough for almost anybody to accomplish. Ropes are very affordable to include in your personal gym and can be simply stored in a carrying case. It is an affordable exercise equipment that only requires a small amount of infrastructure and room.
Pull Up Bar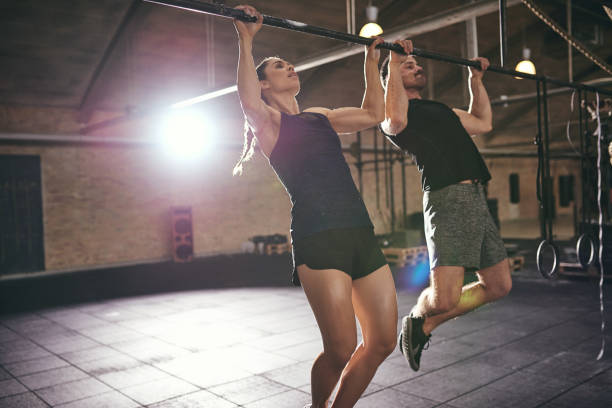 A pull-up bar may easily be installed on your doorjamb without eating up valuable floor area. You'll get in shape in no time if you just perform a pull up on a regular basis every time you pass by the door. When you first hook up the pull-up bar and push out, if you're inexperienced with pull-ups, you'll probably think about giving up. But keep going! Pull-ups are indeed a great technique to build and tighten your arms, shoulders and core, where the more you do them, the quicker you'll notice improvements.
Kettlebells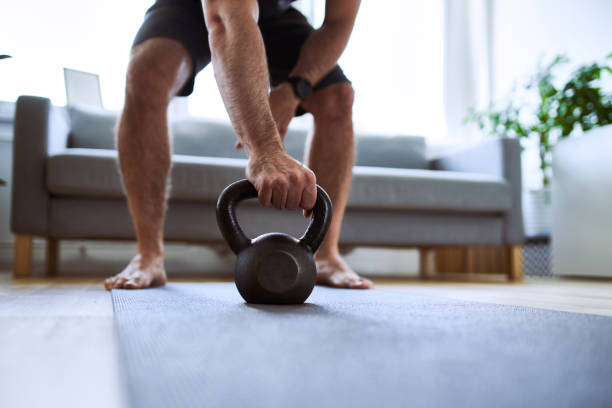 Kettlebells are a much more flexible piece of home gym equipment than you may imagine, and they're excellent for strengthening muscles and increasing exercise intensity. Due to its compactness and effectiveness, it is also a very handy piece of home gym equipment. Whenever you do not want it, a kettlebell can be neatly stowed away, and when you do need to use it, it may be used to augment your aerobic routines. Kettlebells provide comprehensive toning of the body and help you get more out of your aerobic workouts. Standard kettlebell workouts like kettlebell swingers and squats can be done. You can also incorporate these into conventional weight lifting sessions to provide variety. With just a kettlebell, you may execute a goblet hop or a stepping lunge, sliding the kettlebell below your leading leg with each move ahead.
Mats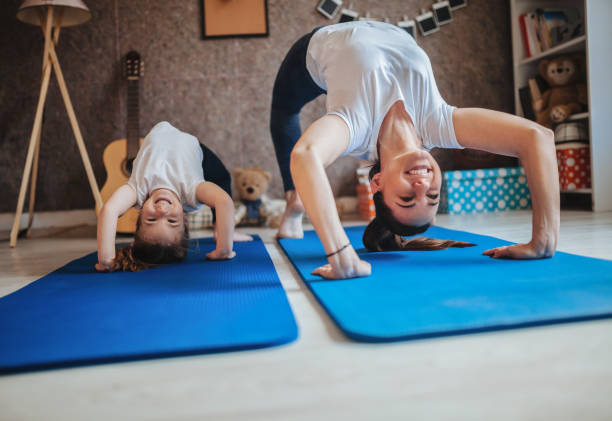 A workout or yoga mat, at its most basic, renders floor activities far more pleasant, if you're doing core muscle exercises on your back or push-ups on your toes/knees. Furthermore, utilizing a mat ensures that you have at minimum one rectangular workout-specific area. You can even take your training outside by bringing your mat to a beach or garden. You really must have a mat if you need to get in form at home. We recommend two basic types of mats: a yoga/meditation mat and a bounce mat. The bounce mat is thicker and is utilized for more rigorous activities such as plyometric training and core exercises. If you like a bit more padding, it may also be used as a yoga mat.
Workout Bench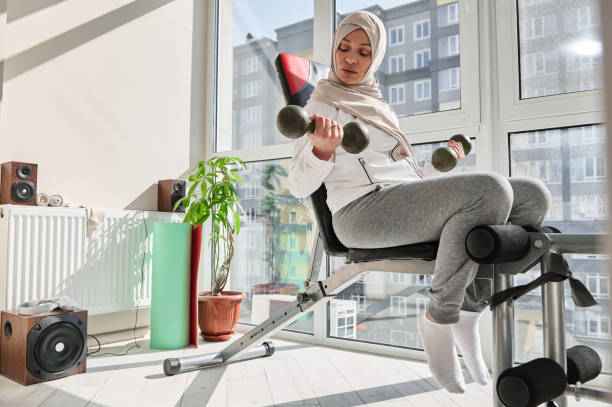 Although a workout bench is not really required for almost all of our workout routines, it is essential for weightlifting. You could get a fantastic workout without the need for a bench, but if you already have the space, adding weight training to your regimen may spice things up. When you need to use it, you may pull it out and simply assemble everything. When finished, the workout bench can be flattened and slipped underneath your couch with ease. Since there is a great variety of them to choose from, you'll definitely find your match. It all boils down to just how much space you require as well as how much room you have. Of course, in case you have unique requirements, you can always pick up more items, but the recommendations above should suffice to get you moving.
---